How to dress
How to dress for cycling?
Tips for Choosing the Perfect Outfit for Your Cycling Adventures
Are you an avid cyclist or just starting to ride a bike? If so, you need to dress appropriately for the sport! Cycling is underestimated by many people, which increases the number of people who get cold in the fall and winter. Many people often have misconceptions about how to dress for cycling. That's why in the following paragraphs we have prepared an article for you to explain what clothes to choose for different outdoor conditions. So how to properly dress for cycling?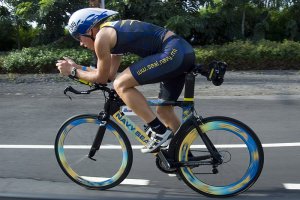 How to Dress for a Bicycle
Bicycle clothing changes depending on the weather, outdoor conditions, humidity, and the person.
Some people are accustomed to wearing light cycling clothes even during the cold autumn, while others need to dress up to their ears to cope with cycling through the winter.
Every weather condition has its own charm, but with every weather there are certain aspects to consider. It is not very good to dress very lightly in spring and summer, because you can get cold even in the summer season.
In autumn and winter, you should not overdo it with layers of clothing, as it paradoxically happens, because you can catch a cold from excessive sweating and subsequent cooling of the body.
That's why we've put together some tips and tricks to help you dress appropriately for cycling for any season.
Bike clothing in spring
Spring can be a very pleasant, but also treacherous time. In spring, the sun smiles nicely at the cyclist, but it can also crease the eyebrows with its intensity. For this reason, it is important to pay attention to the frequently changing weather and dress accordingly. When choosing the right clothing, you need to consider clothes that will keep you warm, but also allow you to stay cool.
For this reason, you should wear several thin layers of clothing on your bicycle. This will give you the flexibility to add or remove layers as the weather changes.
For underwear, be sure to wear functional underwear and a long or short-sleeved cycling jersey. The first layer of clothing is the most important, as it keeps your body dry.
In addition to the functional underwear and jersey, you can complete your outfit with cycling pants to keep your legs warm in the wind (if you are going cycling on a cooler spring morning, you can wear warmer underwear).
And don't forget a thin jacket to protect you from the wind. Sleeves and gloves should also be a mandatory part of your gear, especially on spring evenings when the temperature outside can drop significantly.
Like your hands, you should protect your head. In addition to your helmet (which you should wear on your bike at all times), you should wear a thin cap or other protective headwear to keep your head warm.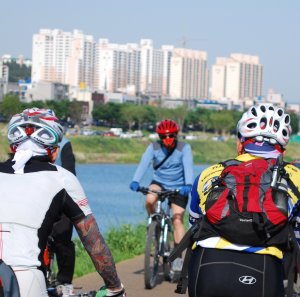 How to dress for a bicycle in summer
Cycling in summer is one of the most enjoyable and popular activities. However, along with summer, extreme heat also happens, for which you need to be properly prepared.
In summer, it is recommended to wear a very thin, short cycling jersey for cycling plus short and thin cycling pants.
Cycling clothing
Remember functional underwear, which is very important during this period, as it will allow your body to wick sweat away better and you will not overheat.
Modern cycling clothing is made of special materials that protect your body from overheating and wick sweat away effectively.
For this reason, it is better if you choose such clothing instead of classic t-shirts or ordinary pants. Another reason why you should choose cycling pants instead of regular pants is their ability to prevent chafing of sensitive body parts. In addition to clothes, you should not forget about the right bicycle shoes.
What kind of shoes to wear on a bicycle
When choosing shoes for cycling, first of all, it is important that the shoes breathe very well. The same goes for athletic socks, as lastingly sweaty feet can cause you significant problems.
Also avoid all shoes that don't breathe well. A sweaty foot would completely ruin your shoes. Your cycling gear should also include sunglasses, a net under your helmet (to keep sweat out of your eyes), water and skin protection cream.
How to dress for cycling in the autumn rain
Cycling in autumn is a bit more challenging, as pleasant temperatures turn to cold, humid weather and frequent rains. So during such cooler periods, it's a good idea to wear clothes that can withstand the wind, but also the heavy rain that can catch you on your bike.
Definitely wear longer cycling pants along with wellingtons to keep your lower limbs warm.
In addition, you should (depending on the weather) wear a longer cycling jersey along with gloves, sleeves and, most importantly, a jacket that can withstand both wind and rain.
An important element of autumn clothing is layering – this means that if the weather turns from cool to pleasantly warm, you'll have the option of stripping down.
If necessary, it's also a good idea to pack a good quality raincoat for your bike tour, because you never know what the weather will be like in the fall.
How not to catch a cold in winter
Cycling is surprisingly popular even in winter, but during this period it is very important to dress appropriately so that you don't risk getting cold or injured.
Just like in spring or autumn, it is important to wear more layers of clothing to regulate body temperature. This means: cycling pants, long-sleeved cycling jerseys and a quality cycling jacket.
In addition, you should definitely wear winter cycling gloves and wellingtons. However, your primary layer of clothing should be functional thermal underwear. Although it may seem strange, it is in winter that sweat can hurt your body the most.
Thermal underwear can wick sweat away from your body while keeping your body dry. It's definitely worth getting a winter hat, chimney sweater or neck scarf.
Read also articles about how to dress properly and appropriately:
A few tips and tricks for dressing for a bicycle:
Don't confuse functional underwear with wonderful clothing in which your body won't sweat, because you can't avoid sweating. The function of functional underwear is to absorb all sweat and not transfer it to the next layer.
Thermal underwear should be worn not only in winter, but also in summer. The function of functional thermal underwear is to extract and store sweat, making it suitable clothing even in warmer periods.
When choosing the right functional clothing in a store, it is important to consult experts or look at reviews on the Internet. Not all functional underwear is equally good and efficient.
Whether you plan to bike on a pleasant summer morning or during the cooler autumn, remember not to underestimate the importance of clothing in all weather conditions. You only have one health, and while cycling may seem like a simple sport that doesn't require too much thought about your attire, that's not the case.
Therefore, always be well-prepared and equipped for any time and don't be surprised by anything you may encounter while cycling.
How do you dress for cycling? Do you have tried-and-true methods of dressing appropriately?
Write us about your experiences with bicycle clothing in the comments below the article!