How to dress
How to dress for a party?
The Perfect Party Outfit: Tips and Tricks for Choosing the Right Clothing for Any Occasion
There are many events where a certain style of dress is sometimes expected. Whether it's an outdoor or indoor party, day or night, at a restaurant, in a club or another venue. How to dress for a party? You may need to conform to the standards of the community you're going to hang out with. What can and cannot be worn for a party? What are the dress code rules? What specific items of clothing can you bring with you? Later in this article we will take a closer look at the different types of parties and the outfits themselves.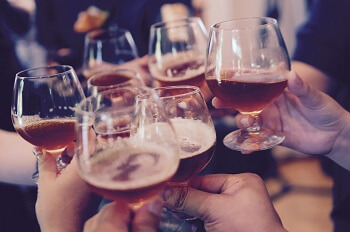 What to wear to a party?
There are different types of parties where people go for fun. The general attire that should match the event also depends on this.
Although it is not the rule everywhere, a certain dress code should be followed at some events.
In addition, the assortment of available clothes and other circumstances should also be taken into account. Therefore, let's first discuss some general issues that will help you understand better what should be worn to a party or an event.
Event location and time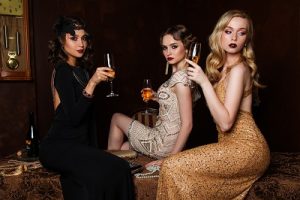 First of all, find out what kind of event it is. It is certainly clear that if the party is held outdoors, during the day, you will not wear anything extravagant, but rather some comfortable and elegant clothes in which you feel comfortable.
However, if the party is held in the evening or at night in a club or restaurant, you need to look stylish, elegant, cut a long story short – great.
Your individual style
When you decide to go (and therefore dress appropriately) to an event, think of your outfit in such a way in order to stand out or differ from the standards, but at the same time not be distracting.
However, if you want to look uniquely, try something that emphasizes your personality, but also fits the theme of the event.
Budget for clothing
Everyone would like to be able to buy an amazing, gorgeous, perfect outfit that fits perfectly for the party. However, not everyone can afford to shop every time he or she wants to go to a party.
If you're on a tight budget, try combining the clothes you already have with the ones you'd like to buy.
And if you have a wide gamut of clothes in your closet, you don't have to think about shopping at all!
Jewelry for a party
Jewelry is a very special item which, despite being so small, can very easily affect a person's overall appearance. So if you're going to a nice and elegant party in a place where a certain solemnity is required, choose jewelry like a necklace or earrings or diamonds or other precious stones that will stand out beautifully when paired with your evening gown.
However, if it's a fun-filled evening, definitely choose gold or silver, whether in the form of a chain, rings, etc.
Handbags and shoes
Traditionally, women combined the style and colors of their handbags with their shoes to match perfectly. Nowadays, however, this is no longer the rule.
Of course, if the party is to be in a slightly more traditional style you should try to follow this rule but at an informal party this is not required, so feel free to choose any pieces you like so that you stand out wearing them.
Party accessories
Try to apply something unique to your look, whether it's clothing, shoes, jewelry – anything that will make you stand out while being original.
It could be a flower in your hair, a distinctive belt or an interesting hat – it's your choice, your style and your preference.
Hairstyle and makeup for a party
Hair is probably the second most important aspect for women after the party outfit. Who wouldn't want to have the perfect hairstyle in company?
When it comes to your hair, try not to complicate it too much, after all, you're not going to a formal event, so don't be shy, you can simply straighten your hair and leave it loose, put it up in a bun or even experiment with a braid.
If your budget allows it, you can also visit a stylist who will help you with your hairstyle.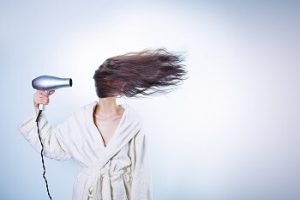 In addition, you can try a new color, or to change the shade of your hair, etc. – there are no restrictions in this regard!
The last issue you will definitely want to address is the makeup style. The advantage of this aspect is that you have so many options to choose from. However, even in this case, you should keep in mind the place and time where the party will be held.
Don't go overboard with your makeup for an outdoor day party, while for an elegant evening party, on the contrary, you can go wild with it.
What can and cannot be worn for a party?
An outfit for an event consists of several parts: top, bottom, shoes, accessories, etc.
The problem arises when you have no idea what specific piece of clothing you want to wear.
What clothes to wear to a party?
The dress is a classic
A dress is an absolute must for any party or event, you can't go wrong putting it on and it can solve many potential problems. First of all, it will emphasize your femininity, beautifully expose a woman's curves and hide any imperfections in the figure.
In addition, there are endless styles from which to choose, not to mention the materials from which they are made. The only condition is to think about the type of event you are going to, because sometimes too much revealing dresses are not suitable, and sometimes the opposite – you can try to wear a dress with a cleavage or exposed back.
Elegant jumpsuit
The advantage of a jumpsuit is that it is practical, elegant, and when paired with the perfect jacket or coat, you can stay warm in it. The jumpsuit is one of the most popular items of clothing worn at parties nowadays.
Skirts are a must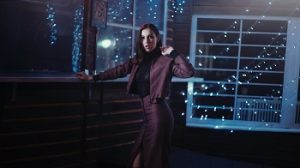 Skirts, whether tight, long or in between, are probably the second most basic type of party outfit. Their advantage, in addition to their wide range of possibilities, is, of course, the fact that they can be combined with practically everything and can look both elegant and very provocative. What's more, if you combine them with the right shoes, you will become the star of the evening!
Narrow skirts combine very well with a top reaching only to the bust and strapless. Wear pumps with them and you are ready for the party. Of course, it should be taken into account that such narrow skirts are not always appropriate. But if you want to show off, go ahead.
Longer skirts are suitable rather for slightly more formal parties, where you can combine them with, for example, a blouse and heeled sandals. In this case, you will look extremely elegant and unbeatably.
Pants are fashionable
Pants, both slim and wide-legged, should be a must-have in the closet of any woman who wants to dress up for a party.
Classic wide-leg pants in black are definitely worth a try, match them with sandals and a simple dark top, and you'll be ready for the party.
However, if you want to experiment a bit, instead of classic pants you can try pants made of leather.
Combined with elegant high-heeled sandals and a tight corset, you will become the star of the evening and be admired by every man in the room. However, if the weather is chilly, bring a sexy long coat with you.
Clothing accessories
Accessories such as handbags, shoes and jewelry can look luxurious, but they can also spoil the overall impression of an outfit. It is definitely not advisable to carry large handbags for big parties, evening events, etc. Therefore, it is better to choose a practical and pretty clutch bag that can hold all the little things.
That being so, shoes depend on the outfit you wear to the party. This means that whether they are sexy sandals, pretty pumps or high-heeled shoes, be sure to match them with the rest of your outfit.
Party dress code
As mentioned above, in some cases the style of the outfit may follow the style of the party or its leitmotiv.
This could be a 90s style party, a holiday party or a regular student party. However, in some cases it is necessary to conform to these conditions.
Disco dress code
An outfit for a disco party is not all that complicated or complex. The basis of the disco outfit are definitely modern jeans, in darker or lighter colors (both wide and narrow cuts can be used). Pair them with a nice, elegant shirt, which can be paired with a blazer, an open shirt or a V-neck t-shirt.
Among accessories, don't forget a matching necklace and an elegant watch. As for footwear, sandals or classic sneakers will be appropriate.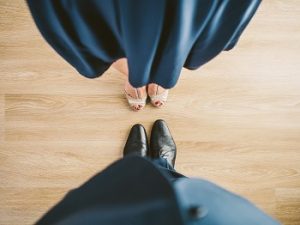 Dress code for a 90s-style party
If you take a closer look at the clothes worn at 90s-style parties, you will notice that most people wear wide-legged pants, rock band t-shirts, round glasses, chockers and, of course, crop-tops.
Something like this may be required of you if you decide to dress for an event in this style. The advantage of such parties is that you can go wild with your outfit at them, as you can use practically everything you have in your closet.
So all you have to do is to work your imagination, dress up and go out dancing to retro music.
Dress code for Christmas party
Christmas is slowly but inexorably approaching and you may receive an invitation to a Christmas-style party. If this is the case, you should put on something of high caliber and dress your best, since such events only happen once a year and are special in their own way.
The obvious choice of outfit should be a little black or red dress, or even a dress in blue, possibly anything in between these options.
As for accessories, don't forget matching jewelry.
Dress code for a fancy dress party
First of all, it is important to understand what kind of fancy dress party you are going to, because there is a difference between a fancy dress ball and a party with clothes in a certain style that you should bring with you. Sometimes it can be a rather serious and formal event, but it can also be a loose and casual evening.
The second most important thing is, of course, the mask (choose the first one that catches your eye, it will really make your life easier).
Once you have the mask, match it with the right outfit – it can be, for example, an A-line dress or skirt paired with a formal top. Top it off with heeled shoes and you're set.
On the other hand, if it's a casual event, choose something more provocative and feel free to show more of your body.
Dress code for a birthday party
A birthday party is probably the easiest party in terms of how to dress for it. Unless the organizer recommends otherwise, you should wear what you want to go out in.
Plain pants, a t-shirt and sneakers (don't forget a gift for the birthday person) and you're good to go.
A small tip: try not to draw more attention to yourself than it's drawn to the birthday boy or girl, after all, it's his or her day.
Dress code for a cocktail party
If you were to follow the dress code for a cocktail party, it would be more of a formal event. Therefore, you shouldn't go overboard with your outfit and try to look more respectable, but at the same time casual, which means a classic dress with sandals or black pants, blouse/shirt and heeled shoes.
However, if your boss (if it's a company event) doesn't want you to look in a formal way, don't dress that way and choose something more casual.
Dress code for a pool party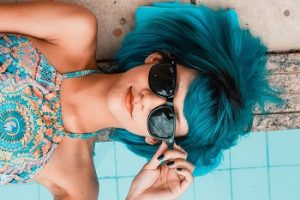 You can look at outfits for a pool party in two ways.
If you don't plan to get wet, you should dress in a way that relates to the theme of the party. This can mean anything: a dress, a straw hat, a top only or a strapless bustier, etc. Don't forget open-toed shoes or sandals.
However, if you want to have fun in the pool, wear a bikini or swimsuit to the party. In addition, wear a simple, nice t-shirt or replace it with a simple dress that you can quickly take off when going to the pool.
Dress code for a student party
Student parties and events tend to be more about drinking, dancing, having fun (and lots of other fun stuff), so there is no rule about how you should dress for an event designed for students.
It is important that you feel comfortable in your clothes and look relatively sexy, but this is not required. Students are students and nobody expects them to be able to afford expensive clothes. In this case, choose whatever you like from your closet and you can go have fun.