How to dress
How to dress to the theater?
Theater Etiquette: A Guide to Dressing for a Night at the Opera or Musical
Theatrical performances are one of the events at which you can culturally enrich your inner self and enjoy an interesting play. However, there are several theater-related rules that should be followed so as not to bring shame on yourself. Therefore, in this article we will discuss some basic tips and rules on how to dress decently and appropriately to the theater.
What to wear to the theater?
Although in the theater you can meet all sorts of strange people in sweatpants, torn jeans and even in pajamas (seriously), you should at least try to maintain dignity and dress accordingly. The problem arises, however, when you divide "going to the theater" into several categories.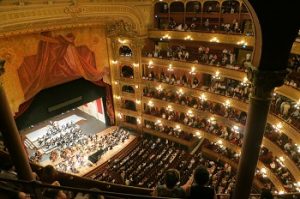 Do you want to go to the opera, a theater performance or even a musical? Even if in terms of dress the differences are small, there are differences though.
Under no circumstances should you look raggedly, as you will put not only yourself, but also the event itself, to shame.
In the rest of this article we will discuss some basic rules that will help you navigate the subject of dressing for the theater.
What to wear to the theater
As a rule, men must wear black shoes and only black socks
In addition to polished patent or classic shoes, wear a darker suit or black tuxedo and shirt
Black tie is often worn to the theater
Women should wear a classic evening gown to the theater and heeled shoes which go with it
You can also wear a short knee-length or ankle-length skirt
A pantsuit is also a suitable alternative
For a handbag, a classic postbag is recommended
If you want to wear pumps, they should have closed toes and be complemented with stockings.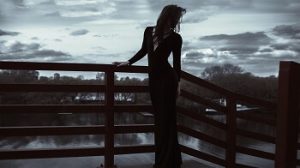 What not to wear to the theater
Under no circumstances should jeans or sneakers be worn
Short dresses and mini skirts are considered inappropriate
Unless it is summer, women should not wear bare legs (no tights)
Of course, hats or caps should not be worn indoors (however, an exception is provided for ladies)
Sweatpants or sweatshirts should not be brought into the theater
If possible, do not wear too bright and warm colors
What clothes to choose for the theater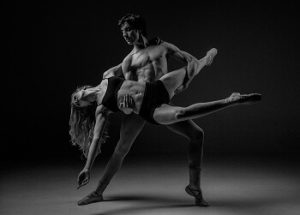 First of all, you should know what time of year you are going to the theater and prepare accordingly.
When going to the theater in winter, you certainly don't want to dress lightly and casually, so ladies are free to wear boots or taller shoes.
Take into account that what you come to the theater in will be with you for practically the entire evening, so it's worthwhile for you to feel as comfortable as possible in this outfit.
In this regard, men have it a little harder, because even in winter they should come in full shoes, so be sure not to borrow someone else's shoes, because after a few hours in the theater it can be tiring for you. Now we'll look at formal, informal and specific styles of clothing to wear to the theater.
Formal dress for the theater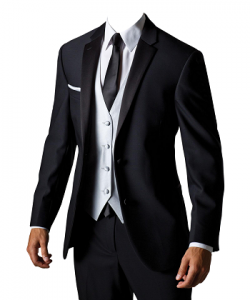 In general, you should choose the best formal attire. In some cases, the event may be conducted in a style where "black tie" or "white tie" is required.
Usually, however, dark, black clothes are expected, and you should stick to this whether it is a theatrical performance, opera or even a musical.
A good tip for dressing to the theater is to dress as you would for a job interview, a funeral or an elegant restaurant. Women can wear a medium skirt or even a pantsuit to the theater if it is elegant. Men, on the other hand, should choose dark shades of suit.
When it comes to accessories, as a woman you can choose necklaces, bracelets, watches and other accessories. In this case, however, try to ensure that your jewelry does not attract too much attention unnecessarily. The function of jewelry is to complement the whole outfit for the theater, not to distract the attention of the audience.
As mentioned above, take a small purse with you, a large purse will only distract you and other audience members. Do not forget the phone, which should be turned off and tucked into the bag.
Last but not least – a hairstyle and some accessories to go with it. Of course, we will skip hygiene, which should be a matter of course. For the theater, it is often recommended to have a fairly simple hairstyle, nothing complicated, that is, for women, a ponytail, bun, etc.
Men should opt for smoother hairstyles. Although it may seem ridiculous, having a great hairstyle can obstruct the view of the audience behind you. So pay attention to this.
Informal dress for the theater
The word "informal" in this case means something completely different. Some theater organizations and events allow more casual attire, but this does not mean that you can come to the theater in shorts and a summer t-shirt. A certain amount of decency, cleanliness and dignity is still expected of you.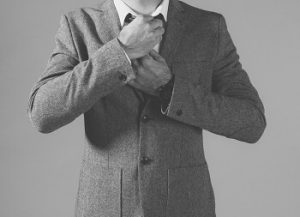 Just as when you were a child your mother dressed you for church on Sunday, you should try to dress for the theater. For men, this may mean a shirt, smart pants and shoes. Women may choose a blouse, a simple skirt and pumps.
It is important to know what the weather will be like and what time of year you are going to the theater. You should also feel comfortable in your clothes.
Just because it will be a casual performance doesn't mean you don't need to take care of yourself. Take care of your hair and whole body hygiene, and don't forget antiperspirant and to mask other unpleasant odors.
If necessary, you can use deodorant or perfume (but be careful, do not overdo it). Nails, clean socks, a fresh face and clean hands probably don't need to be mentioned to anyone.
Special clothing for the theater
In the case of specific theatrical events, the question of dress is quite debatable, since it depends on exactly what type of theatrical performance will take place, for whom it is intended and what the requirements of the organizers are.
For example: if the performance is intended for children, they will not be required to wear absolutely formal attire.
Therefore, it largely depends on the type of the event. If you can't decide how to dress for a theater hosting a particular event, choose a less formal style, as we mentioned above, as it is a very safe option.
A good rule of thumb is to check in advance on the website or directly with the organizers what the performance is about and what style of dress is required.
In some cases, a costume is required, especially if the performance is intended for a younger audience. However, do not get carried away, as the events clearly define what you can and cannot wear to the theater.
Under very limited circumstances, you can wear ordinary, everyday clothes. Smaller productions do not insist on a style of dress for the theater at all, nowhere do they specify it or expect it. However, this does not mean that you should not try to come to the meeting looking well-groomed. The principle of hygiene and neatness applies regardless of the type of theatrical performance.
Whether you plan to go to your first performance at a small local theater or to a large national theater where there will be many interesting people, the important thing is that you want to go there for the experience itself and because you want to have fun and get something out of the performance.
Therefore, look at the theater as a place where you want to look good, feel comfortable, and at the same time show respect to the organizers and performers. After all, such a rule is worth following basically everywhere.