How to dress
What to wear in Israel?
Exploring Israel: A Guide to Choosing the Right Clothing for Your Trip
You have decided to go on vacation to Israel, but no idea what to wear? Israel is an amazing country that can offer amazing cultural, religious and social experiences. However, before traveling to Israel, you need to realize a few factors that really matter when you want to go there as a tourist. These include customs in Israel, etiquette, culture, traditions and, last but not least, clothing. That's why, in this article, we've prepared some tips for you on how to dress appropriately in Israel, both in terms of cultural and religious standards, as well as a more practical look at the time and weather in Israel.
What clothes to take to Israel?
When vacationing in Israel, you must realize that you are in a country that is divided into several social groups that can be offended by different styles of dress, possibly by what is appropriate and what is very inappropriate to wear.
In addition, consider the incredibly high temperatures, which also vary in Israel depending on the area you are in. Overall, the following tips will help you get your bearings:
Everyday clothes
In general, the dress code in Israel is considered extremely comfortable and ordinary. However, this does not mean that you can dress like a dirty hobo. The idea is to try to fit in with the local community.
Unless you are a lawyer or judge (which you probably aren't as a tourist in Israel), you can leave your coat and tie at home.
In Israel, you will usually see people in jeans and T-shirts or a buttoned shirt.
Women should also wear something casual in Israel, such as a nice dress or blouse (but you can definitely wear jeans and a T-shirt).
Get ready for a hot summer
If you are planning a trip to Israel between April and October, be prepared for high temperatures, which means you should wear something light, soft, short and comfortable.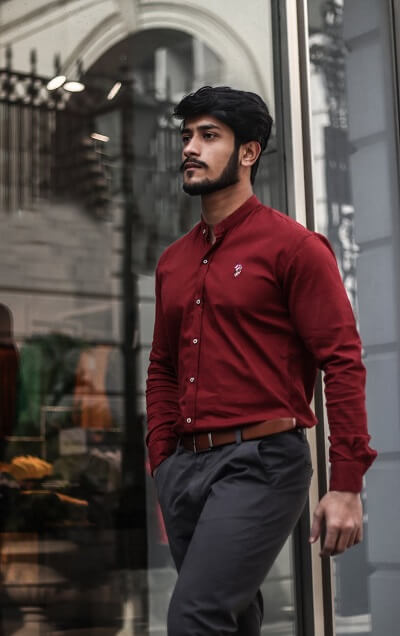 You may want to take a thin jacket or long-sleeved T-shirt with you. If you are going somewhere like the desert, Jerusalem or hiking, you may need this.
In addition, there are many places, such as buildings in Israel equipped with air conditioning, which can make many people feel quite cold.
You definitely don't need to bring an umbrella, as rain in Israel is extremely rare during the months of May until September.
Dress appropriately for a hike
Touring, or hiking in Israel is recommended in the cooler months, but if you plan to go there in the summer, take long-sleeved clothes with you to cover your body as much as possible, and don't forget shorts, a hat and sunglasses.
Try to set out early in the morning or late in the afternoon, otherwise you may burn badly (don't forget sunscreen). Most Israeli residents like to hike in sandals or sneakers.
In winter in Israel, be prepared for all kinds of weather
What to wear to Israel in winter is a real dilemma not only for tourists, but also for locals. Sometimes it can be quite comfortable with just a short-sleeved T-shirt, while other times a waterproof jacket and warmer clothes will really come in handy when a cold front arrives.
Also consider the fact that if you plan to choose places like Jerusalem, the Golan Heights or the Upper Galilee region, you will need warmer clothes.
Aside from these exceptions, you may imagine Israel as a hot and dry place, but in the desert you can really see a snowfall!
Don't be fooled by the sun in the desert in Israel during the day, nights can be really cold. The key to success when it comes to clothing on a trip to Israel during the winter is to think of it like anywhere else in the world – dress in layers.
Don't forget your swimsuit
You'll have an incredible number of opportunities to swim in Israel, so just bring your swimsuit. The Mediterranean is worth trying out from June to the end of October.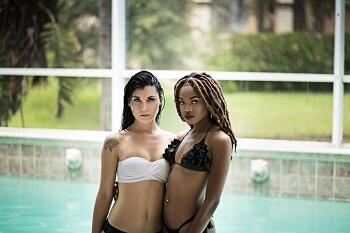 In addition, you can try swimming in Lake Tiberias or the Jordan River.
Of course, we can't forget the Dead Sea, which should be a point to visit at all costs. So definitely take a bathing suit with you.
Cover up when visiting religious sites
If you want to see mosques, synagogues, churches and even the Western Wall, you will have to dress from head to toe.
In some places, incomplete clothing is allowed, but usually the rule of decency is to dress in long clothes, i.e. pants, long-sleeved shirts, etc., for such places.
This applies to both men and women. In some cases, such as ceremonies, you may be asked to bring a hat, cap or full head covering.
Dress appropriately when visiting Orthodox Jews
When visiting places like Me'ah She'arim in Jerusalem or Bnei Brak, it is very important to dress decently and not provocatively.
Make sure to wear long-sleeved clothes, pants or a long skirt.
Don't wear arafat in Jewish neighborhoods
Under no circumstances should you wear an arafat in Israel in places where there are Jewish people, as it may be a threat in their eyes (political and cultural history).
In addition, you may cause problems because they may call the Israeli police to check you out. It's like putting a yarmulke on your head when visiting Arab settlements – in short, never do such a stupid thing.
Don't wear provocative clothes in Israel
Although Israel is a very safe place to travel, it is always better to avoid provocative slogans, images, etc. This is both decent and non-confrontational.
Like the aforementioned yarmulke and arafat, avoid T-shirts with texts, images and symbols in Hebrew, Arabic or even in English.
Locals may not be able to read it, but you may act as a provocateur. In short, don't promote anything with your clothes in Israel.
How women should dress in Israel
Definitely dress conservatively in places like Jerusalem and the Dead Sea, but in larger cities like Tel Aviv and Haifa it is not as required and you can safely wear something looser
Although summers in Israel can be extremely hot, very few Israeli women wear shorts
Long skirts or looser pants are great during hot weather, and will also protect you from the sun
When visiting religious sites, dress very, very correctly: you must cover your shoulders, and sometimes go barefoot. So avoid short skirts, shorts and wear a pashmina or sarong.
Some decent and conservative clothing is also expected of women in Jewish areas, where women are expected to wear long clothes and skirts below the knees
A pashmina is a very versatile item of clothing that will cover decently and protect from the sun
A loose cotton T-shirt is very suitable for dressing in Israel, as it is comfortable, lightweight, soft and suitable for jeans.
How to dress year-round in Israel?
January – February
Temperatures in Jerusalem and the Galilee are really cold, so wear a warm jacket or coat. You may also need a scarf, especially at night and on windy days.
Some days may experience snowfall. In Tel Aviv, you don't need to dress so warmly; lighter clothing, i.e. shorts, sandals, etc., will suffice.
It sometimes rains in Israel during this period, so you may want to bring an umbrella with you.
March
Temperatures in Jerusalem and the Galilee are likely to remain low, but you can also wear a shorter shirt under your jacket on most days. A few minutes of walking outside will warm up your body.
April
Spring is coming to Israel this month, and with it – higher temperatures. As a result, days in Jerusalem may be more pleasant, and the coast is likely to be a few degrees warmer.
Therefore, take lightweight clothing with you.
May – June
It's practically summer in Israel during these months, and temperatures are really high, so make sure you bring summer clothes. However, mornings and evenings are still quite cold, so don't forget to bring a light summer jacket so that evening temperatures don't surprise you.
July- August – September
Summer. Definitely a hot summer. Expect heatstroke all day in Israel during these months, and even high humidity if you are somewhere off the coast. In this case, dress very summer-like and light – shorts, sandals, T-shirts, whether for daytime or nighttime.
Also, don't forget to bring decent, lightweight, summer clothes if you decide to go to more conservative areas of Israel, such as Jerusalem or Arab cities and settlements.
It might be a good idea to bring a very light summer jacket to be sure to "cool down" at night.
October
Temperatures are gradually dropping this month, but not fast enough. October is a great time for swimming in the Mediterranean, so don't forget your bathing suit.
It may rain at times, but it won't be more than a shower.
But you should definitely bring clothes for the evening, when the temperature is already palpably low.
November
In November, it depends on exactly where you want to spend your vacation in Israel. In Tel Aviv, temperatures are still very high, so you'll need light clothing and also rain gear, as precipitation in the area is somewhat more frequent.
In the Jerusalem and Galilee area you will need warmer clothing, temperatures in these places are much lower. However, the overall temperature is still quite high.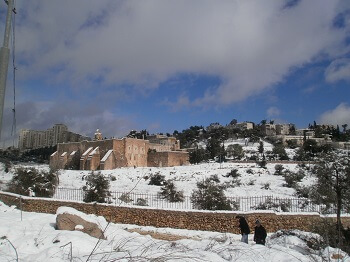 December
The official winter season in Israel starts during this period, but in practice it looks like (if you are not very sensitive to temperatures) you can still walk around Israel in summer clothes.
Keep in mind, however, that storms can start in December, so you'll definitely need rain clothes.
In December, it's a good idea to keep an eye on the weather, as on some days it can be quite warm and you'll just need to dress a little warmer, while other times you'll need thicker clothes due to high winds, low temperatures and rain.
How to dress in Israel by location?
Tel Aviv

Although Tel Aviv is only an hour's drive from Jerusalem, it is several degrees warmer. The temperatures there are high in March. In that case, just wear a short-sleeved shirt and some sort of sweatshirt.
And don't forget sandals or other footwear to walk comfortably. Take with you footwear for walking on the sand, as you will definitely spend a lot of time on the beach or in the pool at the hotel.
If you plan to enjoy the nightlife in Tel Aviv, don't forget your dancing shoes and a nice black dress.
Jerusalem
When visiting Jerusalem in March, take several layers of clothing with you, as the area usually experiences cold rains, which in turn are interspersed with sunny days.
So you will need clothing for Israel such as sandals, jeans, a long shirt, a rain jacket, sneakers, comfortable shoes, a sweater or sweatshirt.
Also don't forget (if you're a woman) to wear a long skirt to Jerusalem, a scarf or shawl to cover your shoulders and head.
Full shoes are a must for walking around Jerusalem, in the Old City and to the museum.
Some tips for a trip to Israel
Make sure you carry enough sunscreen, as it is not easy to buy in Israel.
Don't forget an insect and mosquito repellent – there are more than 30 different species of mosquitoes in Israel.
Tap water in Israel should be fine to drink, but if you plan to buy water, you should take a portable water bottle with you, to which you always add water, so you don't have to throw away plastic bottles all the time.
During the day on a trip to Israel, you can definitely use a backpack or shoulder bag that will have all your documents and essentials at your fingertips.
Keep your cell phone hanging on the clasp/lock to protect it from theft.
You will need an adapter-plug to use the electrical equipment you take with you.
You can avoid being charged for too much luggage or being overweight – it's better to take only the most necessary clothes with you, as you'll also need some space for souvenirs from Israel.
Always carry all documents, passport, ID at all costs on your person, as required by law in Israel. You must always be able to prove who you are.