How to dress
How to dress for a concert?
Standing out in the crowd: how to choose the perfect concert outfit
You already have plans for the evening, but don't yet know what to wear and how to dress for a concert? As such, concerts are basically artistic and social events where fans of particular musical genres come to listen to their favorite bands or artists, to have a good time, to meet friends and to enjoy the pleasant atmosphere at the concert. Of course, this also applies to how you look and what you wear at the concert. In the following text we have prepared some tips on what you should and shouldn't wear at a concert, as well as a look at several musical genres and their characteristics when it comes to clothes.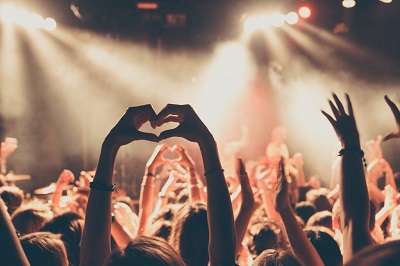 How to dress appropriately for a concert?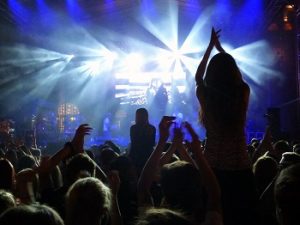 While there is no "either wear this and that or don't go to a concert at all" concert etiquette, it is definitely useful to know what style is preferred for particular genres.
Just as music is divided into many styles, so are the clothes to fit those styles.
Here you have some tips that can help you to choose what to wear for a concert:
Of course, the comfort of the wearer in a given outfit comes first. As a general rule, you shouldn't overdo your appearance unnecessarily. After all, you want to have a good time at a concert, and you certainly don't want to constantly worry about whether you look good, or worse still, to suffer in uncomfortably high shoes and a skirt that is too tight.
The purpose of dressing up for a concert is first and foremost to fit in with your surroundings. Think about or pay attention to what fans of a particular style of music usually wear, or what is most common and what is not usually worn.
How to dress for a pop music concert?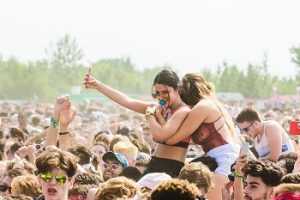 A pop music concert is an opportunity to shine, look sexy and fun – all at the same time. After all, if you were to go to a Taylor Swift concert, for example, wouldn't you like to look as great as she does?
Think of outfits in the form of mini skirts, sexy dresses and graphic shirts. Try to keep bold colors to liven up your look and make you look young and fresh.
However, don't overdo it unnecessarily in order to avoid looking too childish and immature, i.e. avoid jackets that are too bold and heels that are too high.
For men, the (almost) opposite is surprisingly true, although you can wear more colorful clothes to a concert, but still a simple dark t-shirt and jeans are definitely more fitting. It's important for a man's personality to stand out, not to hide behind an outfit!
When choosing shoes, choose ones that can be worn on your feet for a long time. After all, you are going to a live concert!
How to dress for a country concert?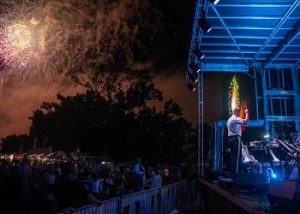 Although it may seem strange, forget about wearing a cowboy hat to a concert. It's a silly thing and you might feel awkward in it, plus you'll be blocking the view of other fans of the genre.
On the other hand, classic jeans are a must-have outfit for any country concert attendee. You simply must have them. It's best to combine them with leather shoes that you feel comfortable in. For example, you can wear a tight T-shirt in bright colors on top.
Men's attire for a country concert is similar to women's – jeans are an obvious choice that can be paired with Cuban heel boots, for example. Pair them with a light-colored shirt and a denim jacket, for example (in short, a classic).
How to dress for an indie music concert?
An indie (independent music) concert is a great place to try something new, unusual and daring. Something you wouldn't normally put on.
At these concerts you can wear whatever outfit you want without worrying that someone will judge you for how you look.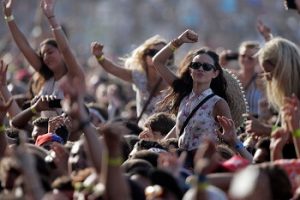 There is a rule associated with independent concerts: whoever has the dullest outfit, is a loser! For example, you can try wearing short pants combined with a tight and short shirt.
Combine it with sneakers and a small backpack on your back, for example. If you are a fan of vintage style, indie concerts are a great place to bring a variety of clothes of this style.
How to dress for a rock concert?
A rock concert is a very easy place to be when it comes to choosing an outfit. If you don't have at least one leather jacket in your closet, you can go home. Or, better said – to a shopping centre to buy one! Leather jackets are, in short, a standard you can't go without at rock concerts.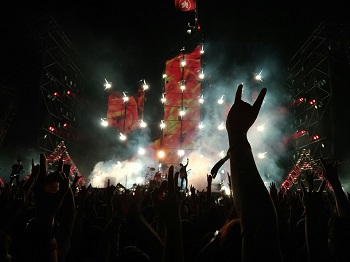 Wear darker jeans that are a little slinky and a stylish, cool t-shirt that you feel comfortable in. In your outfit, try to express your femininity.
The result should be something between extreme and comfortable. A prerequisite for going to a rock concert is loose hair!
Men have it a little easier: black pants, a leather jacket and some cool black or white t-shirt. A dark color is simply your best friend at a rock concert. Top it off with some simple sneakers and you're ready to have fun at the concert.
How to dress for a rap concert?
There's nothing worse at a rap concert than looking like you're trying too hard. At this type of event, the idea is to look good, with a certain healthy approach to clothing.
When it comes to clothing colors, you can combine black with some white patterns. For example, wear a pair of black jeans and complement it with a t-shirt with an exposed waist. Match it with a larger jacket or coat in a darker color.
Every rap fan should have at least a few hoodies, oversized t-shirts and baggy pants or sweatpants.
As for colors, it depends on how you combine them. You can choose a classic black and white outfit, but you won't make a mistake if you dare to use bolder and brighter colors. It all depends on how the different elements fit together.
How to dress for a metal concert?
Metal concert fans know well that a metal concert is unequal to a metal concert. When it comes to this heaviest style of music, it all depends on what specific concert you are going to.
Are you planning to go to an old-style metal concert or something new? Death metal or metalcore? Or maybe classic thrash?
In any case, if you have no experience with such concerts, and you need to dress for them, follow the rule: black, more black and a bit of black. You won't make a mistake if you simply wear black pants or jeans and a plain black T-shirt (you can also wear their T-shirt as a fan of a particular band).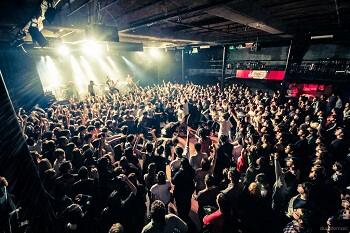 For "heavier" concerts, it is common to wear sturdy, tall footwear (nibs, canoes, etc.), but if you don't want to wear such things, you can also wear lighter, more casual footwear.
If it's cold at the concert, wear a leather or classic black jacket with this simple outfit and you're good to go and enjoy yourself.
What to wear to a music festival?
Music festivals are a bit more complicated. Dressing for a concert and dressing for a festival are entirely different things.
First of all, you need to consider what kind of festival you are going to and how long it will last (are you going to a pop festival, a multi-genre festival or a slightly heavier one? For one day, two or more?). The rule of thumb is to be comfortable in all your outfits and to look good at the same time (since you will be there much longer than just at the concerts).
Moreover, for a multi-day festival, think about when and what you'll wear, and whether it will be something practical (don't overdo the look, because at a festival you won't just be listening to music all day, you'll also be entertaining company, going to attractions on the festival grounds or "jumping" between bands).
So think about what style you're going for (how you're going to look), how long you're going to be at the festival (how many clothes you'll need) and whether your outfit should have any practical purpose as well.
What to wear to a concert in winter?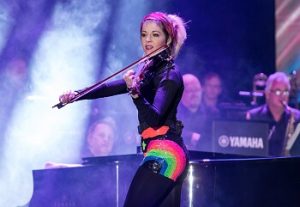 Concerts are not just an event that takes place in the summer. Often bands perform also in winter, when a slightly different dress code applies.
Logically, you won't wear summer clothes in winter (unless you plan to be sick for the next 2 weeks after the concert).
You can wear thinner clothes only if it's a club performance, but even then it largely depends on what kind of club it is and what the conditions will be there.
Some venues are semi-open clubs, or in another case because of the large number of people, cold air from outside circulates through the club. Then there is a risk of getting cold from wearing "thin" clothes and standing for a long time at a concert. Paradoxically, however, it can also be the other way around – at a concert in the club it will be too warm or even downright hot, and you will sweat in your clothes.
With heavier music genres, people sometimes tend to relax too much and the temperature in the room can really soar. That's why it's important to consider where or what club you're going to and what style of music you want to enjoy.
You can dress appropriately for a concert. It certainly doesn't hurt to consider taking extra clothes in a small backpack. After the concert, simply change into a second outfit to match the conditions outside (or inside).
Some tips on how to dress for a concert
Concerts and festivals are all about enjoying concerts, music and the company of people, not about impressing everyone and shining. While you obviously want to look good at a concert, realize well that you went there to listen to your favorite artists, have a good time with your friends and have fond memories of the events.
So don't worry too much about what to wear to the concert. Just try to fit in with your surroundings and don't think any more about it.
We hope you enjoyed this article and it helped you to dress appropriately for a concert.