Bras
What is The Smallest Bra Size Available?
What is the smallest bra size available? Bra size chart could go down to "A" but the smallest bra cup size commercially made (without having it custom made) is a 28AA.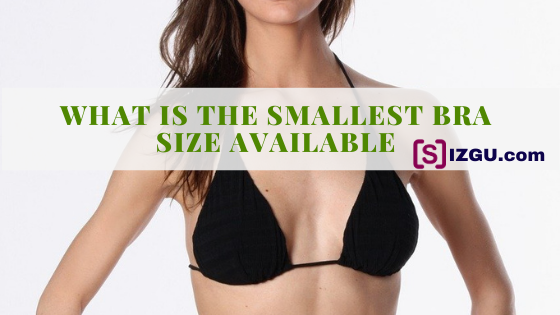 Small Breasts and Bras
There are companies that will make 24 or 26 bands as a special order. The brand Ewa Michalak comes to mind here, and is perhaps the only such undergarment maker for small boobs. Bra sizes vary by manufacturer as well as by retailer. As an example, the smallest bra size Victoria's Secret carries is 30A, however in most of their retail stores, carry size 32A.
That's the official answer. But you CAN get smaller cup sized bras. The "AAA" cups you see are not truly standard sizes. but they are available by a few manufacturers. So the AAA bra size is the smallest bra size available (cup size). There are not many manufacturers that offer this size bra.
Good Bras for Small Breasts
Dainty Lady has AAA bra size – small cup bras in band sizes 28 to 42.  That's the smallest bra size available. They also specialize in cups AA, A and B. There is an assortment of undergarments offered as well.
Eve's Apples provides shoppers elegant bras and hot lingerie for the smaller bosom. Their bras in AAA cups come in chest sizes 28AAA, 30AAA, 32AAA and 36AAA.
Read also:
Little Women carries bra sizes 28-40 with cups AAA bra size, AA, A and B. Lot's of the best selling brands are available with this retailer. Shoppers would be delighted with most of these options.
Lula Lu offers AAA bras in chest sizes 32 to 36, as well as 30AA cups to 38AA and A cups of sizes 30-38, B and cups of sizes 32-36. These are more standard bra sizes and would be considered the average bra size.
On our webpage SIZGU.com you will find more tips and advice about sizes. We provide bra sizing tips, a list of bra sizes and more.