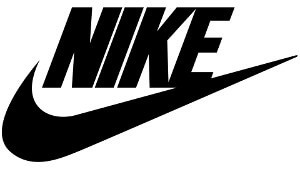 On this page you will find the Nike size charts. Not sure what size will fit you best? Find perfect size for you with our Nike size guides.
Although the first product designed by the American company Nike based in Oregon was running shoes, today this corporation already manufactures and sells not only shoes, but also clothes, equipment and accessories for various sports.
The Nike brand collection, named after the Greek goddess of victory, is worn by university teams from many American schools, and their clothing quickly became part of urban fashion. The motto "Just do it" is known not only to athletes around the world but also to ordinary people.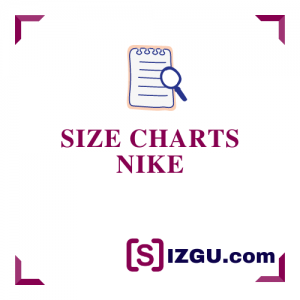 Women's Nike Size Charts
Shirts, T-Shirts and Sweatshirts Nike – Numeric Sizes
Size
Bust
Waist
Hips
inch
cm
inch
cm
inch
cm
0
29½
75
23½
59½
33
84
2
32½
82½
26
66
35½
90
4
32½
82½
26
66
35½
90
6
35½
90
29
73½
38½
98
8
38
96½
29
73½
38½
98
10
38
96½
31½
80
41
104
12
41
104
31½
80
41
104
14
41
104
34½
87½
44
112
16
44½
113
34½
87½
44
112
18
44½
113
38½
98
47
119½
20
44½
113
38½
98
47
119½
22
48½
123
42½
108
50
127
Shirts, T-Shirts and Sweatshirts – Alpha Sizes
Size
Bust
Waist
Hips
inch
cm
inch
cm
inch
cm
XS
29½ - 32½
75 - 82½
23½ - 26
59½ - 66
33 - 35½
84 - 90
S
32½ - 35½
82½ - 90
26 - 29
66 - 73½
35½ - 38½
90 - 98
M
38
96½
29 - 31½
73½ - 80
38½ - 41
98 - 104
L
41
104
31½ - 34½
80 - 87½
41 - 44
104 - 112
XL
44½
113
34½ - 38½
87½ - 98
44 - 47
112 - 119½
XXL
44½ - 48½
113 - 123
38½ - 42½
98 - 108
47 - 50
119½ - 127
Pants and Shorts Nike – Numeric Sizes
Size
Waist
Hips
inch
cm
inch
cm
0
23½
59½
33
84
2
26
66
35½
90
4
26
66
35½
90
6
29
73½
38½
98
8
29
73½
38½
98
10
31½
80
41
104
12
31½
80
41
104
14
34½
87½
44
112
16
34½
87½
44
112
18
38½
98
47
119½
20
38½
98
47
119½
22
42½
108
50
127
Pants and Shorts – Alpha Sizes
Size
Waist
Hips
inch
cm
inch
cm
XS
23½ - 26
59½ - 66
33 - 35½
84 - 90
S
26 - 29
66 - 73½
35½ - 38½
90 - 98
M
29 - 31½
73½ - 80
38½ - 41
98 - 104
L
31½ - 34½
80 - 87½
41 - 44
104 - 112
XL
34½ - 38½
87½ - 98
44 - 47
112 - 119½
XXL
38½ - 42½
98 - 108
47 - 50
119½ - 127
Jackets Nike – Numeric Sizes
Size
Bust
Waist
Hips
inch
cm
inch
cm
inch
cm
0
29½
75
23½
59½
33
84
2
32½
82½
26
66
35½
90
4
32½
82½
26
66
35½
90
6
35½
90
29
73½
38½
98
8
38
96½
29
73½
38½
98
10
38
96½
31½
80
41
104
12
41
104
31½
80
41
104
14
41
104
34½
87½
44
112
16
44½
113
34½
87½
44
112
18
44½
113
38½
98
47
119½
20
44½
113
38½
98
47
119½
22
48½
123
42½
108
50
127
Jackets – Alpha Sizes
Size
Bust
Waist
Hips
inch
cm
inch
cm
inch
cm
XS
29½ - 32½
75 - 82½
23½ - 26
59½ - 66
33 - 35½
84 - 90
S
32½ - 35½
82½ - 90
26 - 29
66 - 73½
35½ - 38½
90 - 98
M
38
96½
29 - 31½
73½ - 80
38½ - 41
98 - 104
L
41
104
31½ - 34½
80 - 87½
41 - 44
104 - 112
XL
44½
113
34½ - 38½
87½ - 98
44 - 47
112 - 119½
XXL
44½ - 48½
113 - 123
38½ - 42½
98 - 108
47 - 50
119½ - 127
Women's Shoes
| | | | | | | | | | | | | | | | | | | | | | | | | | | | | | | | | | | | | | | |
| --- | --- | --- | --- | --- | --- | --- | --- | --- | --- | --- | --- | --- | --- | --- | --- | --- | --- | --- | --- | --- | --- | --- | --- | --- | --- | --- | --- | --- | --- | --- | --- | --- | --- | --- | --- | --- | --- | --- |
| US - Women's | 4 | 4.5 | 5 | 5.5 | 6 | 6.5 | 7 | 7.5 | 8 | 8.5 | 9 | 9.5 | 10 | 10.5 | 11 | 11.5 | 12 | 12.5 | 13 | 13.5 | 14 | 14.5 | 15 | 15.5 | 16 | 16.5 | 17 | 17.5 | 18 | 18.5 | 19 | 19.5 | 20 | 20.5 | 21 | 21.5 | 22 | 22.5 |
| US - Men's | 2.5 | 3 | 3.5 | 4 | 4.5 | 5 | 5.5 | 6 | 6.5 | 7 | 7.5 | 8 | 8.5 | 9 | 9.5 | 10 | 10.5 | 11 | 11.5 | 12 | 12.5 | 13 | 13.5 | 14 | 14.5 | 15 | 15.5 | 16 | 16.5 | 17 | 17.5 | 18 | 18.5 | 19 | 19.5 | 20 | 20.5 | 21 |
| US - Kids | 2.5Y | 3Y | 3.5Y | 4Y | 4.5Y | 5Y | 5.5Y | 6Y | 6.5Y | 7Y | 7.5Y | 8Y | 8.5Y | 9Y | 9.5Y | 10Y | 10.5Y | | | | | | | | | | | | | | | | | | | | | |
| UK | 1.5 | 2 | 2.5 | 3 | 3.5 | 4 | 4.5 | 5 | 5.5 | 6 | 6.5 | 7 | 7.5 | 8 | 8.5 | 9 | 9.5 | 10 | 10.5 | 11 | 11.5 | 12 | 12.5 | 13 | 13.5 | 14 | 14.5 | 15 | 15.5 | 16 | 16.5 | 17 | 17.5 | 18 | 18.5 | 19 | 19.5 | 20 |
| CM | 21 | 21.5 | 22 | 22.5 | 23 | 23.5 | 24 | 24.5 | 25 | 25.5 | 26 | 26.5 | 27 | 27.5 | 28 | 28.5 | 29 | 29.5 | 30 | 30.5 | 31 | 31.5 | 32 | 32.5 | 33 | 33.5 | 34 | 34.5 | 35 | 35.5 | 36 | 36.5 | 37 | 37.5 | 38 | 38.5 | 39 | 39.5 |
| EU | 34.5 | 35 | 35.5 | 36 | 36.5 | 37.5 | 38 | 38.5 | 39 | 40 | 40.5 | 41 | 42 | 42.5 | 43 | 44 | 44.5 | 45 | 45.5 | 46 | 47 | 47.5 | 48 | 48.5 | 49 | 50 | 50.5 | 51 | 51.5 | 52 | 52.5 | 53 | 53.5 | 54 | 54.5 | 55 | 55.5 | 56 |
---
Check also:
---
Men's Nike Size Charts
Shirts, T-Shirts and Sweaters
Size
Chest
Waist
Hips
inch
cm
inch
cm
inch
cm
S
35 - 37½
89 - 95½
29 - 32
73½ - 81½
35 - 37½
89 - 95½
M
37½ - 41
95½ - 104
32 - 35
81½ - 89
37½ - 41
95½ - 104
L
41 - 44
104 - 112
35 - 38
89 - 96½
41 - 44
104 - 112
XL
44 - 48½
112 - 123
38 - 43
96½ - 109
44 - 47
112 - 119½
XXL
48½ - 53½
123 - 136
43 - 47½
109 - 120½
47 - 50½
119½ - 128½
XXXL
53½ - 58
136 - 147½
47½ - 53½
120½ - 136
50½ - 53½
128½ - 136
XXXXL
58 - 63
147½ - 160
52½ - 57
133½ - 145
53½ - 57
136 - 145
Pants and Shorts – Numeric Sizes
| Size | Waist (inch) | Waist (cm) |
| --- | --- | --- |
| 29 | 29 | 73½ |
| 30 | 30 | 76 |
| 31 | 31 | 78½ |
| 32 | 32 | 81½ |
| 33 | 33 | 84 |
| 34 | 34 | 86½ |
| 35 | 35 | 89 |
| 36 | 36 | 91½ |
| 38 | 38 | 96½ |
| 40 | 40 | 101½ |
| 42 | 42 | 106½ |
Pants and Shorts – Alpha Sizes
Size
Waist
Hips
Inseam
inch
cm
inch
cm
inch
cm
S
29 - 32
73½ - 81½
35 - 37¾
89 - 96
32¼
82
M
32 - 35
81½ - 89
37½ - 41
95½ - 104
32½
82½
L
35 - 38
89 - 96½
41 - 44
104 - 112
32¾
83
XL
38 - 43
96½ - 109
44 - 47
112 - 119½
33
84
XXL
43 - 47½
109 - 120½
47 - 50½
119½ - 128½
33¼
84½
XXXL
47½ - 52½
120½ - 133½
50½ - 53½
128½ - 136
33½
85
Tall Pants and Shorts Nike – Alpha Sizes
Size
Waist
Hips
Inseam
inch
cm
inch
cm
inch
cm
S
29 - 32
73½ - 81½
35 - 37½
89 - 95½
34¼
87
M
32 - 35
81½ - 89
37½ - 41
95½ - 104
34¼
87
L
35 - 38
89 - 96½
41 - 44
104 - 112
34¾
88½
XL
38 - 43
96½ - 109
44 - 47
112 - 119½
35
89
XXL
43 - 47½
109 - 120½
47 - 50½
119½ - 128½
35¼
89½
XXXL
47½ - 52½
120½ - 133½
50½ - 53½
128½ - 136
35½
90
Short Pants and Shorts – Alpha Sizes
Size
Waist
Hips
Inseam
inch
cm
inch
cm
inch
cm
S
29 - 32
73½ - 81½
35 - 37½
89 - 95½
30¼
77
M
32 - 35
81½ - 89
37½ - 41
95½ - 104
30½
77½
L
35 - 38
89 - 96½
41 - 44
104 - 112
30¾
78
XL
38 - 43
96½ - 109
44 - 47
112 - 119½
31
78½
XXL
43 - 47½
109 - 120½
47 - 50½
119½ - 128½
31¼
79½
XXXL
47½ - 52½
120½ - 133½
50½ - 53½
128½ - 136
31½
80
Men's Shoes
| | | | | | | | | | | | | | | | | | | | | | | | | | | | | | | | | | | | | | | |
| --- | --- | --- | --- | --- | --- | --- | --- | --- | --- | --- | --- | --- | --- | --- | --- | --- | --- | --- | --- | --- | --- | --- | --- | --- | --- | --- | --- | --- | --- | --- | --- | --- | --- | --- | --- | --- | --- | --- |
| US - Men's | 3.5 | 4 | 4.5 | 5 | 5.5 | 6 | 6.5 | 7 | 7.5 | 8 | 8.5 | 9 | 9.5 | 10 | 10.5 | 11 | 11.5 | 12 | 12.5 | 13 | 13.5 | 14 | 14.5 | 15 | 15.5 | 16 | 16.5 | 17 | 17.5 | 18 | 18.5 | 19 | 19.5 | 20 | 20.5 | 21 | 21.5 | 22 |
| US - Women's | 5 | 5.5 | 6 | 6.5 | 7 | 7.5 | 8 | 8.5 | 9 | 9.5 | 10 | 10.5 | 11 | 11.5 | 12 | 12.5 | 13 | 13.5 | 14 | 14.5 | 15 | 15.5 | 16 | 16.5 | 17 | 17.5 | 18 | 18.5 | 19 | 19.5 | 20 | 20.5 | 21 | 21.5 | 22 | 22.5 | 23 | 23.5 |
| US - Kids | 3.5Y | 4Y | 4.5Y | 5Y | 5.5Y | 6Y | 6.5Y | 7Y | 7.5Y | 8Y | 8.5Y | 9Y | 9.5Y | 10Y | 10.5Y | | | | | | | | | | | | | | | | | | | | | | | |
| UK | 3 | 3.5 | 4 | 4.5 | 5 | 5.5 | 6 | 6 | 6.5 | 7 | 7.5 | 8 | 8.5 | 9 | 9.5 | 10 | 10.5 | 11 | 11.5 | 12 | 12.5 | 13 | 13.5 | 14 | 14.5 | 15 | 15.5 | 16 | 16.5 | 17 | 17.5 | 18 | 18.5 | 19 | 19.5 | 20 | 20.5 | 21 |
| CM | 22.5 | 23 | 23.5 | 23.5 | 24 | 24 | 24.5 | 25 | 25.5 | 26 | 26.5 | 27 | 27.5 | 28 | 28.5 | 29 | 29.5 | 30 | 30.5 | 31 | 31.5 | 32 | 32.5 | 33 | 33.5 | 34 | 34.5 | 35 | 35.5 | 36 | 36.5 | 37 | 37.5 | 38 | 38.5 | 39 | 39.5 | 40 |
| EU | 35.5 | 36 | 36.5 | 37.5 | 38 | 38.5 | 39 | 40 | 40.5 | 41 | 42 | 42.5 | 43 | 44 | 44.5 | 45 | 45.5 | 46 | 47 | 47.5 | 48 | 48.5 | 49 | 49.5 | 50 | 50.5 | 51 | 51.5 | 52 | 52.5 | 53 | 53.5 | 54 | 54.5 | 55 | 55.5 | 56 | 56.5 |