Calculator of Crown Rump Length
The length of the fetus from the crown (upper part of the head) to the bottom of the buttocks (the area above where legs begin)) is called as Crown Rump Length (CRL).
This distance is measured from 6 to 13 weeks of gestation. In this online calculator of Crown Rump Length you will find the approximate length of this (CRL) distance and the corresponding week of pregnancy.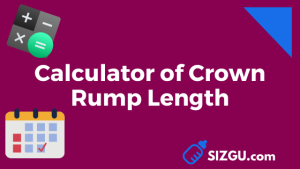 Embryo size and week of pregnancy