Ovulation Calendar Calculator
An online ovulation calculator calendar for women to help you find out the next date of ovulation and fertile days (the days that are most suitable and most likely you coud become pregnant) and infertile days.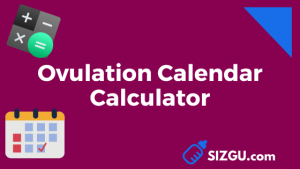 Ovulation calculator and calendar
To the ovulation calendar enter the average length of your cycle (if you don't know exactly how long your cycle is, enter an average value that is 28 days.
The whole menstrual cycle lasts about 28 days (sometimes it can be in another range – for example: 21 to 35 days). The menstrual cycle can be divided into three parts: the follicular phase, the ovulation and the luteal phase.