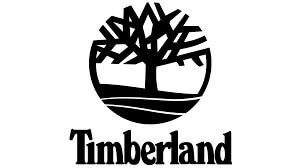 On this page you will find the Timberland size charts. Not sure what size will fit you best? Find perfect size for you with our Timberland size guides.
Timberland LLC is an U.S manufacturer and retailer of outdoors wear, with a focus on footwear, which is often known colloquially as "Timbs." It is owned by VF Corporation. Timberland footwear is marketed towards people intending outdoor use. The company also sells apparel, such as clothes, watches, glasses, sunglasses, and leather goods.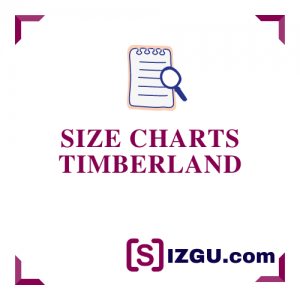 Women's Timberland Clothing Size Chart
Timberland® clothing is engineered to American size standards.This size charts will help you convert your international size.
| Chest | X-Small | Small | Medium | Large | X-Large |
| --- | --- | --- | --- | --- | --- |
| Inches | 30-31 | 32-34 | 36-37 | 38-40 | 41-42 |
| Cenimeters | 77-79 | 82-87 | 92-94 | 97-102 | 104-107 |
| Waist | X-Small | Small | Medium | Large | X-Large |
| --- | --- | --- | --- | --- | --- |
| Inches | 23 | 25-27 | 29 | 31-33 | 35 |
| Cenimeters | 58.5 | 63.5-68.5 | 73.5 | 78.5-83.5 | 88.5 |
| Sleeve | X-Small | Small | Medium | Large | X-Large |
| --- | --- | --- | --- | --- | --- |
| Inches | 30 | 30.5 | 31 | 31.5 | 32 |
| Cenimeters | 76.3 | 77.5 | 78.7 | 79.9 | 81.1 |
| Hip | X-Small | Small | Medium | Large | X-Large |
| --- | --- | --- | --- | --- | --- |
| Inches | 33 | 35-37 | 39 | 41-43 | 45 |
| Cenimeters | 84 | 89-94 | 99 | 104-109 | 114 |
Men's Timberland Clothing Size Chart
| Chest | Small | Medium | Large | X-Large | 2x-Large |
| --- | --- | --- | --- | --- | --- |
| Inches | 36-38 | 39-41 | 42-44 | 45-47 | 48-50 |
| Cenimeters | 91-97 | 99-104 | 107-112 | 114-119 | 122-127 |
| Waist | Small | Medium | Large | X-Large | 2x-Large |
| --- | --- | --- | --- | --- | --- |
| Inches | 30-31 | 32-34 | 36-38 | 40-42 | 44-46 |
| Cenimeters | 76-79 | 81-86 | 91-97 | 102-107 | 112-117 |
| Sleeve | Small | Medium | Large | X-Large | 2x-Large |
| --- | --- | --- | --- | --- | --- |
| Inches | 33.5 | 34 | 34.75 | 35.5 | 36.5 |
| Cenimeters | 85 | 87 | 88 | 90 | 92 |
| Neck | Small | Medium | Large | X-Large | 2x-Large |
| --- | --- | --- | --- | --- | --- |
| Inches | 14-14.5 | 15-15.5 | 16-16.5 | 17-17.5 | 18-18.5 |
| Cenimeters | 36-37 | 38-39 | 41-42 | 43-44 | 45-47 |
Adult Footwear Size Chart
Men's Footwear
| USA | EU | UK | IN | CM |
| --- | --- | --- | --- | --- |
| 5 | 37.5 | 4.5 | 9.3 | 23.5 |
| 5.5 | 38 | 5 | 9.4 | 24 |
| 6 | 39 | 5.5 | 9.4 | 24 |
| 6.5 | 39.5 | 6 | 9.6 | 24.5 |
| 7 | 40 | 6.5 | 9.8 | 25 |
| 7.5 | 41 | 7 | 10 | 25.5 |
| 8 | 41.5 | 7.5 | 10.2 | 26 |
| 8.5 | 42 | 8 | 10.4 | 26.5 |
| 9 | 43 | 8.5 | 10.6 | 27 |
| 9.5 | 43.5 | 9 | 10.8 | 27.5 |
| 10 | 44 | 9.5 | 11 | 28 |
| 10.5 | 44.5 | 10 | 11.2 | 28.5 |
| 11 | 45 | 10.5 | 11.4 | 29 |
| 11.5 | 45.5 | 11 | 11.6 | 29.5 |
| 12 | 46 | 11.5 | 11.8 | 30 |
| 13 | 47.5 | 12.5 | 12.2 | 31 |
| 14 | 49 | 13.5 | 12.6 | 32 |
| 15 | 50 | 14.5 | 13 | 33 |
Women's Footwear
| USA | EU | UK | IN | CM |
| --- | --- | --- | --- | --- |
| 5 | 35.5 | 3 | 8.7 | 22 |
| 5.5 | 36 | 3.5 | 8.9 | 22.5 |
| 6 | 37 | 4 | 9.1 | 23 |
| 6.5 | 37.5 | 4.5 | 9.3 | 23.5 |
| 7 | 38 | 5 | 9.5 | 24 |
| 7.5 | 38.5 | 5.5 | 9.6 | 24.5 |
| 8 | 39 | 6 | 9.8 | 25 |
| 8.5 | 39.5 | 6.5 | 10 | 25.5 |
| 9 | 40 | 7 | 10.2 | 26 |
| 9.5 | 41 | 7.5 | 10.4 | 26.5 |
| 10 | 41.5 | 8 | 10.6 | 27 |
| 11 | 42 | 9 | 11 | 28 |
Timberland PRO® Footwear Size Chart
Men's PRO Footwear
| USA | EU | UK | IN | CM |
| --- | --- | --- | --- | --- |
| 6 | 30 | 5 | 9.45 | 24 |
| 6.5 | 38.5 | 5.5 | 9.84 | 25 |
| 7 | 39 | 6 | 9.84 | 25 |
| 7.5 | 40 | 6.5 | 10.24 | 26 |
| 8 | 41 | 7 | 10.24 | 26 |
| 8.5 | 41.5 | 7.5 | 10.43 | 26.5 |
| 9 | 42 | 8 | 10.63 | 27 |
| 9.5 | 42.5 | 8.5 | 10.83 | 27.5 |
| 10 | 43 | 9 | 11.02 | 28 |
| 10.5 | 43.5 | 9.5 | 11.22 | 28.5 |
| 11 | 44 | 10 | 11.42 | 29 |
| 11.5 | 45 | 10.5 | 11.61 | 29.5 |
| 12 | 46 | 11 | 11.81 | 30 |
| 13 | 47 | 12 | 12.2 | 31 |
| 14 | 48 | 13 | 12.6 | 32 |
| 15 | 49 | 14 | 12.99 | 33 |
| 16 | 50 | 15 | 13.39 | 34 |
| 17 | 51 | 16 | 13.78 | 35 |
| 18 | 52 | 17 | 14.17 | 36 |
| 19 | 53 | 18 | 14.57 | 37 |
| 20 | 54 | 19 | 14.96 | 38 |
Women's PRO Footwear
| USA | EU | UK | IN | CM |
| --- | --- | --- | --- | --- |
| 5 | 35 | 2.5 | 8.66 | 22 |
| 5.5 | 36 | 3 | 8.86 | 22.5 |
| 6 | 36.5 | 3.5 | 9.06 | 23 |
| 6.5 | 37 | 4 | 9.25 | 23.5 |
| 7 | 37.5 | 4.5 | 9.45 | 24 |
| 7.5 | 38 | 5 | 9.45 | 24 |
| 8 | 38.5 | 5.5 | 9.84 | 25 |
| 8.5 | 39 | 6 | 9.84 | 25 |
| 9 | 40 | 6.5 | 10.24 | 26 |
| 9.5 | 41 | 7 | 10.24 | 26 |
| | 41.5 | 7.5 | | |
| 10 | 42 | 8 | 10.63 | 27 |
| | 42.5 | 8.5 | | |
| 11 | 43 | 9 | 11.02 | 28 |
| | 43.5 | 9.5 | | |
| 12 | 44 | 10 | 11.42 | 29 |
Kids' Footwear Size Chart
Infant Footwear/Cribbies
Sizing (Approximate age 0 – 12 months)
| USA | EU | UK | IN | CM |
| --- | --- | --- | --- | --- |
| 0 | 15 | 0 | 3 | 8 |
| 1 | 16 | 0.5 | 3.6 | 9 |
| 2 | 17 | 1.5 | 3.7 | 9.5 |
| 2.5 | 18 | 2 | 3.9 | 10 |
| 3 | 18.5 | 2.5 | 4.1 | 10.5 |
| 3.5 | 19 | 3 | 4.3 | 11 |
| 4 | 20 | 3.5 | 4.7 | 12 |
Toddler Footwear
Sizing (Approximate age 1 – 5 years)
| USA | EU | UK | IN | CM |
| --- | --- | --- | --- | --- |
| 4 | 20 | 3.5 | 4.7 | 12 |
| 4.5 | 20.5 | 4 | 4.7 | 12 |
| 5 | 21 | 4.5 | 4.9 | 12.5 |
| 5.5 | 22 | 5 | 5.1 | 13 |
| 6 | 22.5 | 5.5 | 5.3 | 13.5 |
| 6.5 | 23 | 6 | 5.5 | 14 |
| 7 | 23.5 | 6.5 | 5.5 | 14 |
| 7.5 | 24 | 7 | 5.7 | 14.5 |
| 8 | 25 | 7.5 | 5.9 | 15 |
| 8.5 | 25.5 | 8 | 6.1 | 15.5 |
| 9 | 26 | 8.5 | 6.3 | 16 |
| 9.5 | 26.5 | 9 | 6.3 | 16 |
| 10 | 27 | 9.5 | 6.5 | 16.5 |
| 10.5 | 28 | 10 | 6.7 | 17 |
| 11 | 28.5 | 10.5 | 6.9 | 17.5 |
| 11.5 | 29 | 11 | 7.1 | 18 |
| 12 | 30 | 11.5 | 7.3 | 18.5 |
Youth Footwear
Sizing (Approximate age 5 – 9 years)
| USA | EU | UK | IN | CM |
| --- | --- | --- | --- | --- |
| 12 | 30 | 11.5 | | |
| 12.5 | 30.5 | 12 | 7.38 | 18.7 |
| 13 | 31 | 12.5 | 7.5 | 19.1 |
| 13.5 | 32 | 13 | 7.63 | 19.5 |
| 1 | 32.5 | 13.5 | 7.88 | 19.9 |
| 1.5 | 33 | 1 | 8 | 20.4 |
| 2 | 34 | 1.5 | 8.13 | 20.8 |
| 2.5 | 34.5 | 2 | 8.38 | 21.2 |
| 3 | 35 | 2.5 | 8.5 | 21.6 |
Junior Footwear
Sizing (Approximate age 9 – 13 years)
| USA | EU | UK | IN | CM |
| --- | --- | --- | --- | --- |
| 3.5 | 35.5 | 3 | 8.7 | 22 |
| 4 | 36 | 3.5 | 8.9 | 22.5 |
| 4.5 | 37 | 4 | 8.9 | 22.5 |
| 5 | 37.5 | 4.5 | 9.1 | 23 |
| 5.5 | 38 | 5 | 9.3 | 23.5 |
| 6 | 39 | 5.5 | 9.4 | 24 |
| 6.5 | 39.5 | 6 | 9.6 | 24.5 |
| 7 | 40 | 6.5 | 9.8 | 25 |
Custom Footwear Timberland Size Chart
Men's Custom Footwear
| USA | EU | UK | IN | CM |
| --- | --- | --- | --- | --- |
| 6 | 39 | 5.5 | 9.25 | 23.6 |
| 6.5 | 39.5 | 6 | 9.5 | 24 |
| 7 | 40 | 6.5 | 9.63 | 24.4 |
| 7.5 | 41 | 7 | 9.75 | 24.8 |
| 8 | 41.5 | 7.5 | 10 | 25.3 |
| 8.5 | 42 | 8 | 10.13 | 25.7 |
| 9 | 43 | 8.5 | 10.25 | 26.1 |
| 9.5 | 43.5 | 9 | 10.5 | 26.5 |
| 10 | 44 | 9.5 | 10.55 | 26.7 |
| 10.5 | 44.5 | 10 | 10.63 | 26.9 |
| 11 | 45 | 10.5 | 10.75 | 27.4 |
| 11.5 | 45.5 | 11 | 11 | 27.8 |
| 12 | 46 | 11.5 | 11.13 | 28.2 |
| 13 | 47.5 | 12.5 | 11.5 | 29.1 |
| 14 | 49 | 13.5 | 11.75 | 29.9 |
| 15 | 50 | 14.5 | 12.13 | 30.8 |
| 16 | 51 | 15.5 | 12.5 | 31.6 |
Women's Custom Footwear
| USA | EU | UK | IN | CM |
| --- | --- | --- | --- | --- |
| 5 | 35.5 | 3 | 8.63 | 22 |
| 5.5 | 36 | 3.5 | 8.75 | 22.4 |
| 6 | 37 | 4 | 9 | 22.8 |
| 6.5 | 37.5 | 4.5 | 9.113 | 23.2 |
| 7 | 38 | 5 | 9.25 | 23.7 |
| 7.5 | 38.5 | 5.5 | 9.5 | 24.1 |
| 8 | 39 | 6 | 9.63 | 24.5 |
| 8.5 | 39.5 | 6.5 | 9.75 | 24.9 |
| 9 | 40 | 7 | 10 | 25.3 |
| 9.5 | 41 | 7.5 | 10.13 | 25.8 |
| 10 | 41.5 | 8 | 10.25 | 26.2 |
| 11 | 42 | 9 | 10.63 | 27 |
Youth Footwear
| USA | EU | UK | IN | CM |
| --- | --- | --- | --- | --- |
| 12 | 30 | 11.5 | | |
| 12.5 | 30.5 | 12 | 7.38 | 18.7 |
| 13 | 31 | 12.5 | 7.5 | 19.1 |
| 13.5 | 32 | 13 | 7.63 | 19.5 |
| 1 | 32.5 | 13.5 | 7.88 | 19.9 |
| 1.5 | 33 | 1 | 8 | 20.4 |
| 2 | 34 | 1.5 | 8.13 | 20.8 |
| 2.5 | 34.5 | 2 | 8.38 | 21.2 |
| 3 | 35 | 2.5 | 8.5 | 21.6 |
Junior Footwear
| USA | EU | UK | IN | CM |
| --- | --- | --- | --- | --- |
| 3 | 35 | 2.5 | 8.5 | 21.6 |
| 3.5 | 35.5 | 3 | 8.63 | 22.1 |
| 4 | 36 | 3.5 | 8.88 | 22.5 |
| 4.5 | 37 | 4 | 9 | 22.9 |
| 5 | 37.5 | 4.5 | 9.13 | 23.3 |
| 5.5 | 38 | 5 | 9.38 | 23.8 |
| 6 | 39 | 5.5 | 9.5 | 24.2 |
| 6.5 | 39.5 | 6 | 9.63 | 24.6 |
| 7 | 40 | 6.5 | 9.88 | 25 |
| 7.5 | 41 | 7 | 9.88 | 25 |
Timberland PRO® Workwear Size Chart
| Chest | Small | Medium | Large | X-Large | 2X-Large |
| --- | --- | --- | --- | --- | --- |
| Inches | 34-36 | 38-40 | 42-44 | 46-48 | 50-52 |
| Cenimeters | 86-91 | 97-101 | 107-112 | 117-122 | 127-132 |
| Waist | Small | Medium | Large | X-Large | 2X-Large |
| --- | --- | --- | --- | --- | --- |
| Inches | 29-31 | 32-34 | 36-38 | 40-42 | 44-46 |
| Cenimeters | 74-79 | 81-86 | 91-97 | 102-107 | 112-117 |
| Sleeve | Small | Medium | Large | X-Large | 2X-Large |
| --- | --- | --- | --- | --- | --- |
| Inches | 33-34 | 34-35 | 35-36 | 36-37 | 37-38 |
| Cenimeters | 84-86 | 86-89 | 89-91 | 91-94 | 94-97 |
| Hip | Small | Medium | Large | X-Large | 2X-Large |
| --- | --- | --- | --- | --- | --- |
| Inches | 36-38 | 38-40 | 42-44 | 46-48 | 50-52 |
| Cenimeters | 91-97 | 97-102 | 107-112 | 117-122 | 94-97 |
| Neck | Small | Medium | Large | X-Large | 2X-Large |
| --- | --- | --- | --- | --- | --- |
| Inches | 14-14.5 | 15-15.5 | 16-16.5 | 17-17.5 | 18-18.5 |
| Cenimeters | 36-37 | 38-39 | 41-42 | 43-44 | 45-47 |
---
Check also:
---
Hats Timberland Size Chart
| Men | M/L | L/XL | OSFM |
| --- | --- | --- | --- |
| IN | 24 | 26 | 26 |
| CM | 57 | 58 | 58 |
| Women | S/M | M/L | OSFM |
| --- | --- | --- | --- |
| IN | 22 | 24 | 26 |
| CM | 56 | 58 | 57 |
Belts Size Chart
Inches to fit waist
| Men | Small | Medium | Large | X-Large |
| --- | --- | --- | --- | --- |
| IN | 35.5 | 37.5 | 39.5 | 43 |
| CM | 90 | 95 | 100 | 110 |
| Women | Small | Medium | Large | X-Large |
| --- | --- | --- | --- | --- |
| IN | 31.5 | 33.5 | 35.5 | 37.5 |
| CM | 80 | 85 | 90 | 95 |
Belt length excluding buckle
| Men | Small | Medium | Large | X-Large |
| --- | --- | --- | --- | --- |
| IN | 41.5 | 43 | 45 | 49 |
| CM | 105 | 110 | 115 | 125 |
| Women | Small | Medium | Large | X-Large |
| --- | --- | --- | --- | --- |
| IN | 37.5 | 39.5 | 41.5 | 43 |
| CM | 95 | 100 | 105 | 110 |
Socks Size Chart
| Men | Medium | Large | One Size Fits Most |
| --- | --- | --- | --- |
| US | 7-10 | 9-12 | 9-12 |
| EU | 39-43 | 42-46 | 42-46 |
| Women | Medium | Large | One Size Fits Most |
| --- | --- | --- | --- |
| US | 4-7 | 6.5-10 | 6.5-10 |
| EU | 34-38 | 37-41 | 37-41 |
Gloves Size Chart
| Men | XS | S | M | L | XL |
| --- | --- | --- | --- | --- | --- |
| IN | N/A | 7.5-8 | 8.5 | 9-9.5 | 10-10.5 |
| CM | N/A | 19.5-20.3 | 21.6 | 22.9-24.1 | 24.5-26.7 |
| Women | XS | S | M | L | XL |
| --- | --- | --- | --- | --- | --- |
| IN | 6 | 6.5 | 7-7.5 | 8 | 8.5-9 |
| CM | 15.2 | 16.5 | 17.8-19.1 | 20.3 | 21.6-22.9 |