The North Face Size Charts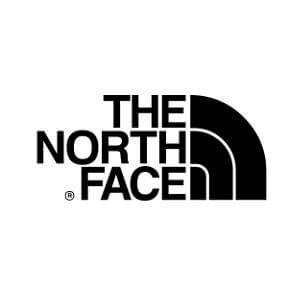 On this page you will find the The North Face size charts. Not sure what size will fit you best? Find perfect size for you with our The North Face size guides.
The North Face is an American outdoor recreation product company. The North Face produces clothing, footwear, and outdoor equipment. Founded in 1968 to supply climbers, the company's logo draws inspiration from Half Dome, in Yosemite National Park.

Women's The North Face Size Charts
Pants size chart

Letter Size
Numeric Size
Waist
Hips
Inseam
inch
cm
inch
cm
inch
cm
XS
0
25 - 26
63½ - 66
34 - 35
86½ - 89
30½
77½
XS
2
26 - 27
66 - 68½
35 - 36
89 - 91½
30½
77½
S
4
27 - 28
68½ - 71
36 - 37
91½ - 94
31
78½
S
6
28 - 29
71 - 73½
37 - 38
94 - 96½
31
78½
M
8
29 - 30
73½ - 76
38 - 39
96½ - 99
31
78½
M
10
30 - 31
76 - 78½
39 - 40
99 - 101½
31
78½
L
12
31 - 33
78½ - 84
40 - 42
101½ - 106½
31
78½
L
14
33 - 35
84 - 89
42 - 44
106½ - 112
31½
80
XL
16
35 - 37
89 - 94
44 - 46
112 - 117
31½
80
XL
18
37 - 39
94 - 99
46 - 48
117 - 122
31½
80
Shorts

Letter Size
Numeric Size
Waist
Hips
inch
cm
inch
cm
XS
0
25 - 26
63½ - 66
34 - 35
86½ - 89
XS
2
26 - 27
66 - 68½
35 - 36
89 - 91½
S
4
27 - 28
68½ - 71
36 - 37
91½ - 94
S
6
28 - 29
71 - 73½
37 - 38
94 - 96½
M
8
29 - 30
73½ - 76
38 - 39
96½ - 99
M
10
30 - 31
76 - 78½
39 - 40
99 - 101½
L
12
31 - 33
78½ - 84
40 - 42
101½ - 106½
L
14
33 - 35
84 - 89
42 - 44
106½ - 112
XL
16
35 - 37
89 - 94
44 - 46
112 - 117
XL
18
37 - 39
94 - 99
46 - 48
117 - 122
Short Pants
Letter Size
Numeric Size
Waist
Hips
Inseam
inch
cm
inch
cm
inch
cm
XS
0
25 - 26
63½ - 66
34 - 35
86½ - 89
28½
72½
XS
2
26 - 27
66 - 68½
35 - 36
89 - 91½
28½
72½
S
4
27 - 28
68½ - 71
36 - 37
91½ - 94
29
73½
S
6
28 - 29
71 - 73½
37 - 38
94 - 96½
29
73½
M
8
29 - 30
73½ - 76
38 - 39
96½ - 99
29
73½
M
10
30 - 31
76 - 78½
39 - 40
99 - 101½
29
73½
L
12
31 - 33
78½ - 84
40 - 42
101½ - 106½
29
73½
L
14
33 - 35
84 - 89
42 - 44
106½ - 112
29½
75
XL
16
35 - 37
89 - 94
44 - 46
112 - 117
29½
75
XL
18
37 - 39
94 - 99
46 - 48
117 - 122
29½
75
Tall Pants
Letter Size
Numeric Size
Waist
Hips
Inseam
inch
cm
inch
cm
inch
cm
XS
0
25 - 26
63½ - 66
34 - 35
86½ - 89
32½
82½
XS
2
26 - 27
66 - 68½
35 - 36
89 - 91½
32½
82½
S
4
27 - 28
68½ - 71
36 - 37
91½ - 94
33
84
S
6
28 - 29
71 - 73½
37 - 38
94 - 96½
33
84
M
8
29 - 30
73½ - 76
38 - 39
96½ - 99
33
84
M
10
30 - 31
76 - 78½
39 - 40
99 - 101½
33
84
L
12
31 - 33
78½ - 84
40 - 42
101½ - 106½
33
84
L
14
33 - 35
84 - 89
42 - 44
106½ - 112
33½
85
XL
16
35 - 37
89 - 94
44 - 46
112 - 117
33½
85
XL
18
37 - 39
94 - 99
46 - 48
117 - 122
33½
85
Jackets sizes The North Face

Size
Sleeve
Bust
Waist
Hips
inch
cm
inch
cm
inch
cm
inch
cm
XS
31½
80
31 - 32
78½ - 81½
24 - 25
61 - 63½
33 - 35
84 - 89
S
32
81½
33 - 35
84 - 89
26 - 28
66 - 71
36 - 37
91½ - 94
M
32½
82½
36 - 38
91½ - 96½
29 - 31
73½ - 78½
38 - 40
96½ - 101½
L
33¼
84½
39 - 41
99 - 104
32 - 34
81½ - 86½
41 - 43
104 - 109
XL
34
86½
42 - 44
106½ - 112
35 - 38
89 - 96½
44 - 47
112 - 119½
2XL
34¾
88½
45 - 48
114½ - 122
39 - 42
99 - 106½
48 - 51
122 - 129½
---
Check also:
---
Men's The North Face Size Charts
Pants
Letter Size
Numeric Size
Waist
Hips
Inseam
inch
cm
inch
cm
inch
cm
S
30
29 - 30
73½ - 76
35 - 36
89 - 91½
31½
80
M
32
31 - 32
78½ - 81½
37 - 38
94 - 96½
32
81½
M
34
33 - 34
84 - 86½
39 - 40
99 - 101½
32
81½
L
36
35 - 36
89 - 91½
41 - 42
104 - 106½
32
81½
L
38
37 - 38
94 - 96½
43 - 44
109 - 112
32½
82½
XL
40
39 - 40
99 - 101½
44 - 45
112 - 114½
32½
82½
XL
42
41 - 42
104 - 106½
46 - 47
117 - 119½
32½
82½
2XL
44
43 - 44
109 - 112
47 - 48
119½ - 122
32½
82½
Shorts
Letter Size
Numeric Size
Waist
Hips
inch
cm
inch
cm
S
30
29 - 30
73½ - 76
35 - 36
89 - 91½
M
32
31 - 32
78½ - 81½
37 - 38
94 - 96½
M
34
33 - 34
84 - 86½
39 - 40
99 - 101½
L
36
35 - 36
89 - 91½
41 - 42
104 - 106½
L
38
37 - 38
94 - 96½
43 - 44
109 - 112
XL
40
39 - 40
99 - 101½
44 - 45
112 - 114½
XL
42
41 - 42
104 - 106½
46 - 47
117 - 119½
2XL
44
43 - 44
109 - 112
47 - 48
119½ - 122
Short Pants
Letter Size
Numeric Size
Waist
Hips
Inseam
inch
cm
inch
cm
inch
cm
S
30
29 - 30
73½ - 76
35 - 36
89 - 91½
29½
75
M
32
31 - 32
78½ - 81½
37 - 38
94 - 96½
30
76
M
34
33 - 34
84 - 86½
39 - 40
99 - 101½
30
76
L
36
35 - 36
89 - 91½
41 - 42
104 - 106½
30
76
L
38
37 - 38
94 - 96½
43 - 44
109 - 112
30½
77½
XL
40
39 - 40
99 - 101½
44 - 45
112 - 114½
30½
77½
XL
42
41 - 42
104 - 106½
46 - 47
117 - 119½
30½
77½
2XL
44
43 - 44
109 - 112
47 - 48
119½ - 122
30½
77½
Tall Pants
Letter Size
Numeric Size
Waist
Hips
Inseam
inch
cm
inch
cm
inch
cm
S
30
29 - 30
73½ - 76
35 - 36
89 - 91½
33½
85
M
32
31 - 32
78½ - 81½
37 - 38
94 - 96½
34
86½
M
34
33 - 34
84 - 86½
39 - 40
99 - 101½
34
86½
L
36
35 - 36
89 - 91½
41 - 42
104 - 106½
34
86½
L
38
37 - 38
94 - 96½
43 - 44
109 - 112
34½
87½
XL
40
39 - 40
99 - 101½
44 - 45
112 - 114½
34½
87½
XL
42
41 - 42
104 - 106½
46 - 47
117 - 119½
34½
87½
2XL
44
43 - 44
109 - 112
47 - 48
119½ - 122
34½
87½
Jackets
Size
Sleeve
Chest
Hips
inch
cm
inch
cm
inch
cm
S
33½
85
36 - 38
91½ - 96½
35 - 37
89 - 94
M
34
86½
39 - 41
99 - 104
38 - 40
96½ - 101½
L
34¾
88½
42 - 44
106½ - 112
41 - 43
104 - 109
XL
35½
90
45 - 48
114½ - 122
44 - 46
112 - 117
2XL
36¼
92
49 - 52
124½ - 132
47 - 49
119½ - 124½
3XL
37
94
53 - 56
134½ - 142
50 - 52
127 - 132